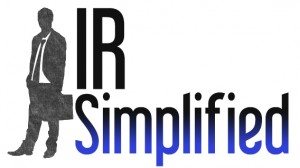 In this episode I talk about those pesky penalty rates again.
Despite what groups like the CCIQ would have us believe, it isn't penalty rates that are killing Australian business. I even talk about what is, and give a few suggestions on how to fix it.
Post by Derek Halpern about his $300 haircut experience.
The link for ESQ Male Grooming at Milton.
The facebook page for Foundry Artisan Coffee at Indooroopilly.
Remember to check out Industrial Relations Today, and add your name to the mailing list to be one of the first to know whats happening and when.
The coming webinars that will be hosted by IR Simplified can be found here.
While you are at IRSimplified.com.au, check out the Understanding IR course, and enrol before the price rises on Monday. (https://irsimplified.com.au/understandingir/)
And finally, don't be the only one who hasn't subscribed to the IR Simplified newsletter. You can do that by heading here.
[iframe style="border:none" src="http://html5-player.libsyn.com/embed/episode/id/3666926/height/100/width/480/thumbnail/no/theme/legacy" height="100″ width="480″ scrolling="no" allowfullscreen webkitallowfullscreen mozallowfullscreen oallowfullscreen msallowfullscreen]
Check out this episode!