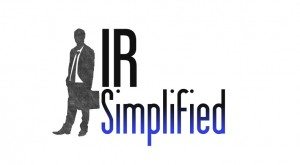 In this episode I talk about the National Employment Standards, as set down in the Fair Work Act.
More on the NES from the Fair Work Ombudsman's website can be found here.
To find a copy of the Fair Work Information Statement, follow these links.
Make sure you head on over to Industrial Relations Today and join the mailing list to be one of the first to know when the site goes live, and who the contributors are.
You can find out more about the IR Simplified course "Understanding IR" by following this link.
To subscribe to the IR Simplified newsletter follow this link. 
[iframe style="border:none" src="http://html5-player.libsyn.com/embed/episode/id/3664449/height/100/width/480/thumbnail/no/theme/legacy" height="100″ width="480″ scrolling="no" allowfullscreen webkitallowfullscreen mozallowfullscreen oallowfullscreen msallowfullscreen]
Check out this episode!