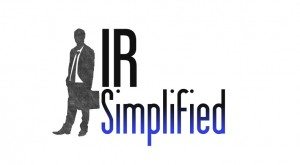 Today I talk about enterprise associations and why I think they are 'the union' for the 21st century.
I discuss what some of the benefits of an enterprise association would be for the employees, and the employer.
Make sure you head on over to Industrial Relations Today and join the mailing list to be one of the first to know when the site goes live, and who the contributors are.
You can find out more about the IR Simplified course "Understanding IR" by following this link.
To subscribe to the IR Simplified newsletter follow this link.
You can subscribe to the podcast using one of the links below