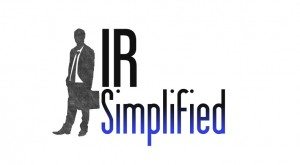 In episode 21 of the IR Simplified podcast I talk about employee engagement and decide whether it is just a buzzword, or is there something more to it.
If it isn't a buzzword, how can we go about increasing it.
I also talk some more about the new course, Understanding IR and talk some more about the new website and podcast under development at IndustrialRelationsToday.com.au
Make sure you subscribe to the IR Simplified newsletter by following this link.
You can subscribe to the podcast using one of the links below
[powerpress]