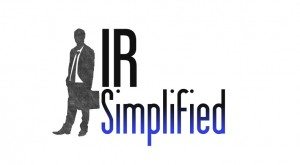 Episode 22 of the IR Simplified podcast begins the series on Unfair Dismissal, with a short discussion on what unfair dismissal is.
Discussed during podcast:
Terry White Chemists decision
Security Company decision
Chicken company decision
Make sure you head on over to Industrial Relations Today and join the mailing list to be one of the first to know when the site goes live, and who the contributors are.
You can find out more about the IR Simplified course "Understanding IR" by following this link.
Make sure you subscribe to the IR Simplified newsletter by following this link.
You can subscribe to the podcast using one of the links below
[powerpress]