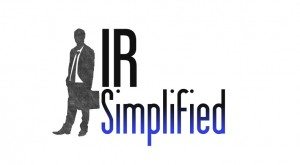 Episode 15 of the IR Simplified podcast continues the discussion on unlimited personal/carer's leave.
Following on from the discussion started in episode 10, I go a little deeper into the reasons why I think every business should adopt an unlimited leave policy.
You can subscribe to the IR Simplified newsletter by following this link.
You can subscribe to the podcast using one of the links below
[powerpress]