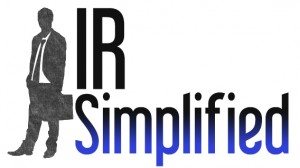 After a bit of a hiatus, the microphone has been dusted off, and a new podcast recorded.
In this episode, I talk about the future direction for the IR Simplified podcast.
[powerpress]
Remember to check out Industrial Relations Today, and add your name to the mailing list to be one of the first to know what's happening and when.
And finally, don't be the only one who hasn't subscribed to the IR Simplified newsletter. You can do that by heading here.