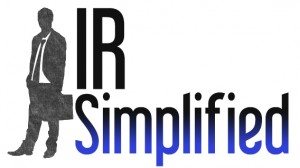 In this episode of the IR Simplified podcast, I continue the discussion that I started in the previous episode, talking about ways to repair a fractured or damaged IR relationship.
I mention the email system Mailchimp, which you can find out more about by following this link
Remember to check out Industrial Relations Today, and add your name to the mailing list to be one of the first to know what's happening and when.
The coming webinars that will be hosted by IR Simplified can be found here.
Remember to check out the Understanding Industrial Relations course, or the new one, Mastering Industrial Relations.
And finally, don't be the only one who hasn't subscribed to the IR Simplified newsletter. You can do that by heading here.