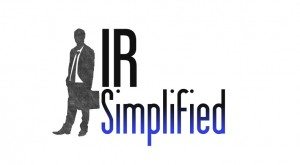 In this episode I talk about why every company should have a current and up to date social media policy.
A decent social media policy should cover all forms of social media, such as twitter, facebook, tumblr, LinkedIn and so on.
Hopefully, doing this may prevent a Scott McIntyre type outburst from happening to your business.
Make sure you head on over to Industrial Relations Today and join the mailing list to be one of the first to know when the site goes live, and who the contributors are.
You can find out more about the IR Simplified course "Understanding IR" by following this link.
To subscribe to the IR Simplified newsletter follow this link.
You can subscribe to the podcast using one of the links below