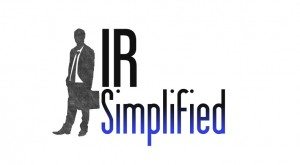 Today's episode of the IR Simplified podcast continues the series on Unfair Dismissals, this time I am talking about the Employer's Response to an application for an unfair dismissal remedy.
You can read the scenario of John Smith and Acme Widgets here.
The employer's response to John Smith's application is here
You can find the form needed to lodge an unfair dismissal application with the Fair Work Commission here.
The PDF version of the form is here
Make sure you head on over to Industrial Relations Today and join the mailing list to be one of the first to know when the site goes live, and who the contributors are.
You can find out more about the IR Simplified course "Understanding IR" by following this link.
To subscribe to the IR Simplified newsletter follow this link.
You can subscribe to the podcast using one of the links below